About Premier Crew
Premier Crew was founded by William Charlton in 2015. William has had a varied career, working for small businesses, being self-employed, working for large organisations and, on the "shop floor" and in management as well as running his own company.
Starting as a self-employed silversmith in Cornwall, where he had a small shop called Quicksilver with the Mercury symbol ☿ as the logo. When a seasonal downturn proved too damaging he found various short term jobs as diverse as labouring on building sites, market gardening, fish packing and roofing. When a move "up country" seemed inevitable William took a short break and travelled to Italy, finding work in Naples and discovering a facility with languages he didn't know he had.
This was one of his most important life lessons. If you want to create any relationship, speaking the same language means you are half way there. In any encounter it helps to use the lingo, it doesn't matter if this is on a building site, at the doctors, talking to a customer, employee, engineer, fork-lift driver or accountant or on holiday - it opens doors. Caution is required and in some situations it may be prudent to indicate that you understand the vernacular/jargon/slang but because of the certain relationship use your own version.
Coming back to England and after a short spell with another roofing company, William secured a job as a brewery chemist where the cultural (i.e. working) environment was quite different to the collaborative and mutually supportive atmosphere of previous employments. It was a shock and clearly massively inefficient. Brewing was then more of an old-boys institution with a rigid and, even in those days, antiquated hierarchy and the Gibbs Mew brewery in Salisbury was no exception.
At Gibbs Mew, William was tasked with raising the small laboratory up to industry standards, guided to a large degree by colleagues at Guinness/Harp, one of Gibbs Mew's largest customers.It was an interesting experience, from the hum-drum dealing with the purchase of cleaning materials, to checking the brew progress, and attempting to control the general hygiene in a building built in the days of Queen Victoria.
Having taken (and passed) a day-release HNC (roughly a degree equivalent but taken part time and in two years not three) in Applied Biology (Biochemistry, Microbiology, Cell physiology and Pharmacology - all useful stuff) at Gibbs Mew, William found a job as a production supervisor at McCain Foods Peterborough, in a plant where the production facility was around a mile long. One of his stints was running the "flake" department. Flake, dried potato used to make instant mash, was a by-product and when William turned the department into a profit-making area he was called into "the office". Making a profit with waste was forbidden! It was after this that that William helped set up the third shift when McCain's went from a two to three shift system, essentially moving from batch to continuous production, a massive upheaval. This entailed a huge amount of training and organisation. No longer were production teams allowed to have a break to clear up and repair and night shift clean-up was a thing of the past. Eventually things settled down with William's department breaking all records for production, thanks mostly to a hugely loyal workforce trained and nurtured under William's guidance. McCain's was then run as a meritocracy but with a firm hierarchy and a fair amount of inefficiency, mainly at the middle management levels; it seemed William had hit his promotional ceiling and it was time to move on.
Leaving McCain's to start up his own building and renovation business William got involved in most aspects of the construction business. This evolved, after a period working for a cabinet maker, to William running his own fitted furniture company, the original Premier Crew! This Premier Crew fitted kitchens for bulthaup

, Miele and Poggenpohl

as well as more traditional makers. Premier Crew also designed and made their own furniture as well as shop-fitting in Harrods, Dunhill and other high-end stores. Premier Crew because we were the best or at least we tried to be, and we were very, very good.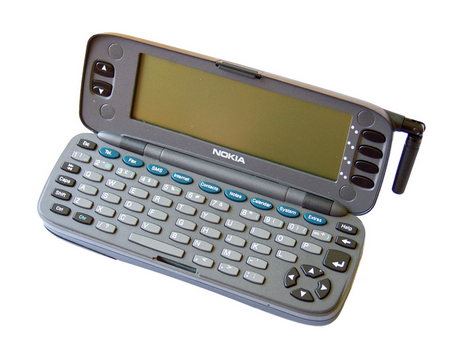 It was while trying to organise several teams working in London that William realised that there was a gap/opportunity in the then emerging technology of mobile phones. Understanding that these were, even then, small computers and the model William had, the Nokia Communicator 9000 actually had Internet access (albeit mostly unusable at that time). Sitting in his works van on Fulham Road with a pile of reference sheets (builders merchants, tradespeople, accommodation etc) and maps it seemed blindingly obvious that a simple search facility and postcode input would be invaluable not just to jobbing trades but to everyone.
yMonda Ltd was born.
Interestingly, during the change-over William went to see his first web client, Ogle Models

in Letchworth Bedfordshire and was treated royally and with huge respect; coffee, cakes, tour of the factory, introduced to all the employees and listened to. The web was a new thing then and no doubt gurus were thin on the ground. In the afternoon he had to shoot over to Wimbledon to "snag" a kitchen fit. The treatment couldn't have been more contrasting. It was an interesting comparison, the same person in two different roles, treated so well as one and so badly as the other. Another good lesson.
Initially yMonda was aimed solely at developing a mobile business searching and mapping application, but for many reasons, of which most are obvious now, this project proved too big, too early and ultimately infeasible. Luckily the expertise gained with mapping/GPS, XML and data manipulation positioned yMonda as an ideal developer for a Credit Checking company First Report

(as well as an e-commerce development and hosting partner for other customers). yMonda also developed a consumer credit-check site, consumercheck.com

and an international credit-check site companyinformation.com

as well as a very complex system analysing whole business sectors. The last was sadly not a success and is now off-line.
The development of these highly complex and sensitive systems required the building and maintaining of yMonda's own secure servers and developing some of the first XML based B2B and B2C systems, including possibly the first entirely XML-based Content Management System (CMS).
After 15 or so years as MD of yMonda, William sold the company and now runs an on-line translation agency, etymonda

and of course now also Premier Crew.
Since the sale of yMonda, William has been asked many times to "help out" ex-customers, business friends and wider business acquaintances. Generally this was for IT problems. Several of these "customers" strongly suggested that William formalise this consultancy and Premier Crew is the result. Whilst researching wider management issues, it became clear that the world of work was changing and in a dramatic way. Employee engagement was definitely on the map, employee empowerment was the-next big-thing, Human Resources was becoming an uncomfortable term, as humans no longer wanted to be ranked along side something dug out of the ground and resented being commoditised. There was evidence of a general grumble. Smart companies are ameliorating the disquiet by introducing more flexible working, in-work crèches, time-of-in-lieu, home working, job and profit sharing and in some cases even a certain amount of autonomy among other concessions.
The really innovative companies have been taking things even further. It seems that interesting times are afoot and workplaces could actually be fun and fulfilling places to work. It is now William's mission to encourage all workplaces to look at how they can join this trend towards making work fit for humans again. Taking it beyond empowerment and work-life balance and helping to develop organisations where people actually look forward to going to work and where workers feel proud of what they do.
This is Premier Crew - the best people, doing the best job, in the best place - and enjoying it!
William's other interests include: Music, Linguistics (often found holding forth on aspects of, particularly applied, linguistics on LinkedIn

) and Food - the odder the better.
He keeps abreast of Science via the New Scientist

and various forums and newsletters and is a committee member of Friends of Guys Marsh where he built and maintains their web site

. He keeps a weather-eye on StratML

which has great potential and with which he built a test-bed site

for examining the potential for its use in disaster management. It may, one day, even have a role in management strategy - who knows?
Contact William to see how you might benefit from all this insight and hindsight!